VISION ZERO ON THE AGENDA AT EU OSH SUMMIT

International Social Security Association, Switzerland
At the Occupational safety and health summit in Stockholm, Sweden on 15–16 May 2023, Vision Zero took a prominent place in the discussions. The EU has placed Vision Zero at the heart of its policies in the area.
The Summit was an opportunity for the European Commission and the Swedish Presidency of the European Union (EU) to conduct a review of the Commission's Strategic Framework on Health and Safety at Work 2021–2027. Vision Zero is a key element in the EU's strategic approach to eliminate work-related deaths.
"We are now gathering experts and politicians to review the ongoing implementation of the EU Strategic Framework on Health and Safety at Work. Important issues will be discussed at the meeting, including how to fulfil the 'vision zero' approach to work-related deaths and how to promote mental health in working life," said Paulina Brandberg, Swedish Minister for Gender Equality and Deputy Minister for Employment, ahead of the Summit.
Around 300 delegates – politicians and officials from all Member States, representatives from EU institutions, and occupational safety and health experts – came to Stockholm for the Summit. Among them were Magdalena Wachnicka-Witzke, Vice Chair of the ISSA Special Commission on Prevention and Secretary General of the International Section of the ISSA on Prevention in Agriculture and Helmut Ehnes, Chair of the Vision Steering Committee.
Ms Wachnicka-Witzke presented how Vision Zero and the Seven Golden Rules have been used as a strategic framework in the farming sector in Poland and how this has helped to reduce occupational accidents. Mr Ehnes addressed the value of Vision Zero to support sustainable implementation of labour laws, and he also referred to the recently launched Punjab Prevention Strategy on Safety, Health, and Wellbeing at Work, as an example of a national OSH Strategy based on Vision Zero and the 7 Golden Rules.
In addition, Mireya Rifa-Fabregas, from the European Network of Safety and Health Professional Organizations (ENSHPO) presented the use of Vision Zero from an environmental perspective, building on one of the Vision Zero Guides: The 7 Golden Rules – To protect the environment and our future: A guide for industry, employers and managers, available in five languages.
Vision Zero will continue to work closely with the European Union and other international partners, and upcoming 23rd World Congress on Safety and Health at Work, which takes place in Sydney, Australia in November 2023, will be an important moment to join international forces under a joint Vision Zero umbrella.
FURTHER READING
VIEW ALL NEWS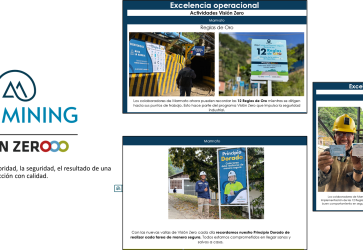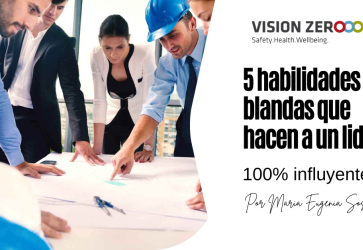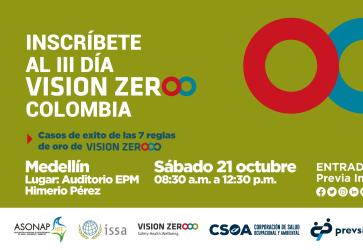 Promuevo y agito la bandera de Vision Zero en América Latina César Augusto Herrera Salgado