Become an Accredited Vision Zero Trainer
Deliver excellent training using the VISION ZERO strategy
Together we can help deliver Vison Zero's preventative strategy and make the world of work a safer place. If you're an occupational safety and health trainer, you can play a part by becoming an accredited Vision Zero trainer today.
Why Vision Zero training?
The Vision Zero training is provided by the Institution of Occupational Safety and Health (IOSH) in partnership with the International Social Security Association (ISSA). The aim is to help organisations worldwide implement a Vison Zero strategy as part of their ongoing occupational safety and health training efforts.
We offer two different levels of accreditation to suit your needs.
Basic accredited Vision Zero training
Professional accredited Vision Zero training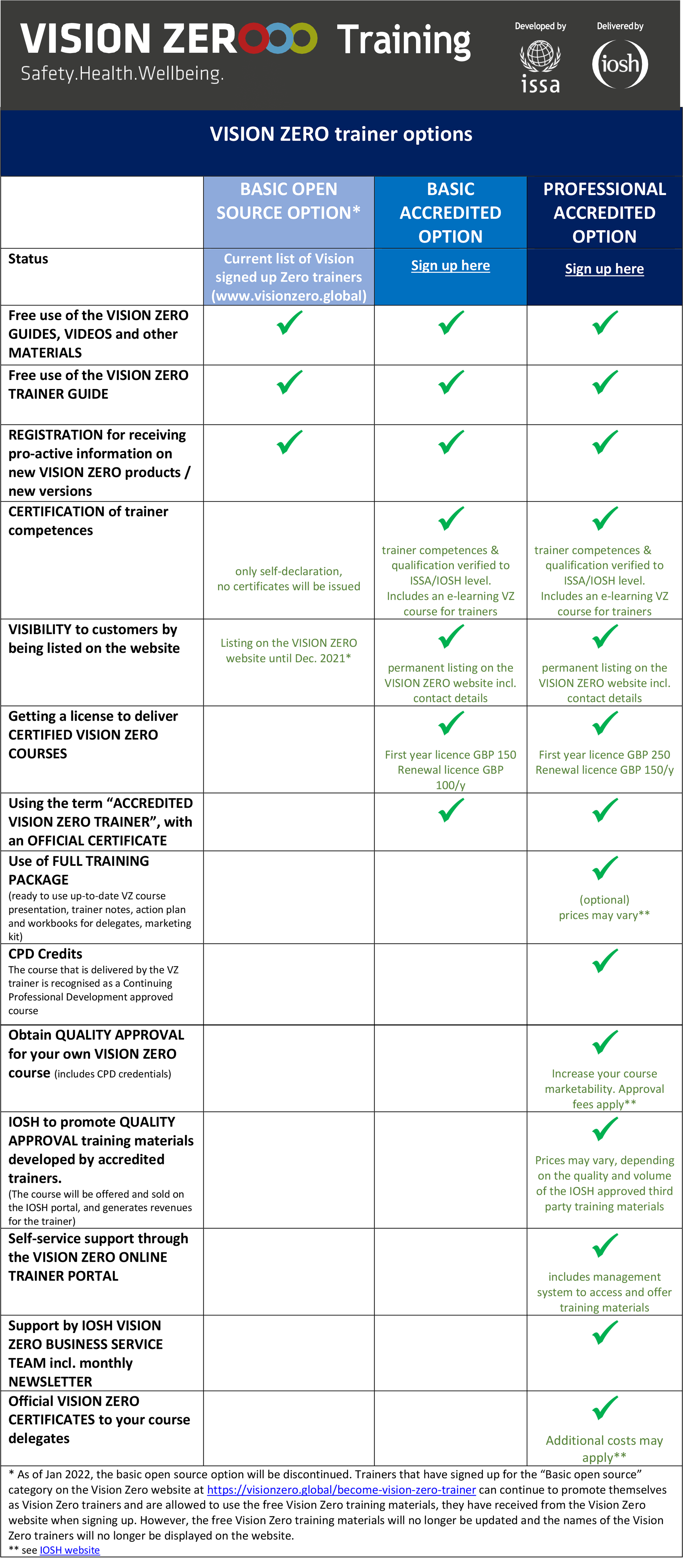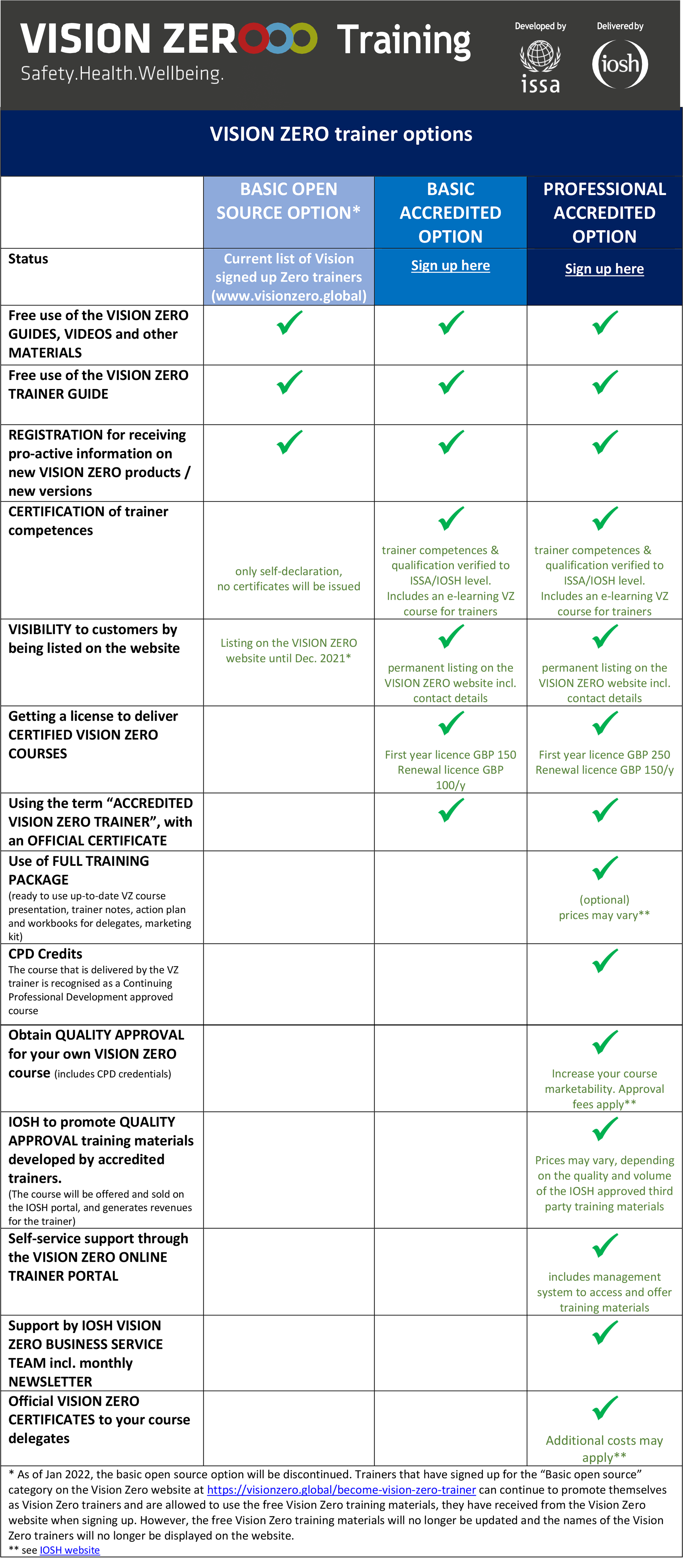 Watch ISSA Secretary General Mr Marcelo Abi-Ramia Caetano discuss the importance of the new Vision Zero training, delivered by IOSH, and our accreditation programme for Vison Zero trainers.
Read more about the Vision Zero Accredited Trainer programme on the IOSH website.