Mr Ansar Majeed Khan Niazi,
Minister of Labour and Human Resource, Punjab, Pakistan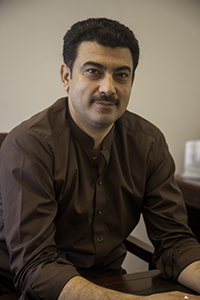 "The Vision Zero gives us the opportunity to learn and work with a truly global range of dedicated professionals in order to achieve a shared goal. The Vision Zero helps nations like Pakistan to put safety and accident-free workplaces at its top priority agenda. The Labour and Human Resource Department, Punjab believes in practical adaptation and implementation of Vision Zero in all sectors."
Dr Kachinga Sichizya,
Neurosurgeon, Zambia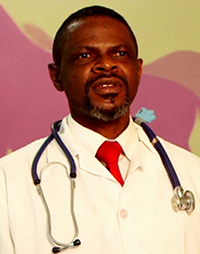 "I feel well placed as Vision Zero goodwill ambassador to promote safety in the workplace and on the roads. I believe that accidents can be prevented if the worker is persuaded to adhere to strict safety guidelines and practices".
Ms Géraldine Robert,
Basketball champion, Gabon / France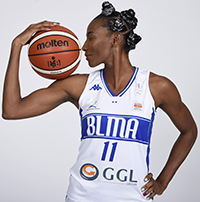 "This new approach to safety, health and well-being at work should be our constant preoccupation, to prevent work-related injuries and diseases. A well-known proverb reminds us that 'Prevention is better than cure'.

This is an essential condition for the prosperity of enterprises, a major driver of human development. To borrow from Jean Bodin, 'The only wealth is man.'"
Mr Michael López-Alegría,
Former Commander of the International Space Station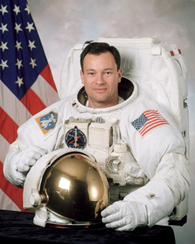 "Vision Zero is a very effective strategy to ensure safety, health and wellbeing, in space as on Earth. As commander of the International Space Station, I was responsible for the safety of my crew. It was my prime objective to make sure that they were unharmed during our mission. Risk assessment, preparation and training are key for a safe return to Earth. However, nothing can substitute good leadership and commitment to 'safety first.' For this reason, safety concerns were at the core of every decision I made both in orbit and on the ground.

I am delighted to be an ambassador of the Vision Zero Campaign to help raise awareness that all occupational accidents and diseases are preventable."
Ms Pirkko Mattila,
Minister of Social Affairs and Health, Finland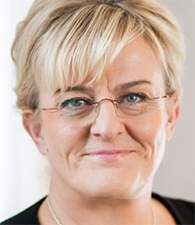 "Our mind-set needs to aim at a Vision Zero: zero accidents, zero harm...Some people think Vision Zero is unrealistic. We beg to differ; the power of our mind-set is strong. Finland established the national Zero-Accident Forum for enterprises in 2003 and almost four hundred enterprises have joined the forum by now... Many enterprises were able to decrease the numbers of their accidents substantially, and at the same time making substantial savings in monetary terms.

Thus, Finland is strongly supporting the ISSA Vision Zero Campaign"
Ms Marie Josée Ta Lou,
African Champion 100m and 200m sprint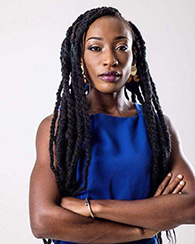 "When I was approached to be the ambassador for Vision Zero, I asked myself why me?

But, through my journey, I can tell you that it responds perfectly to values that I have developed to be the person you see today. And those values are those that guide Vision Zero.
Mr Hans-Horst Konkolewsky,
Former ISSA Secretary-General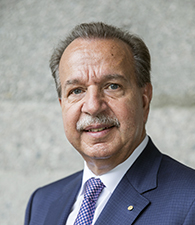 "At the XXI World Congress on Safety and Health at Work 2017 in Singapore, I had the privilege to launch the Vision Zero campaign on behalf of the ISSA and its Special Commission for Prevention and I have since attended many regional and national Vision Zero launches around the world.

With the overwhelming success of the campaign follows the obligation to continue and enhance our commitment, and to ensure that good practices and new prevention concepts can be shared within the community. I am therefore pleased to continue my engagement as official Vision Zero Ambassador and look forward to working with you to promote safety, health and well-being at work - because I believe in Vision Zero!"