Promoting Vision Zero in Indian industries

International Social Security Association, Switzerland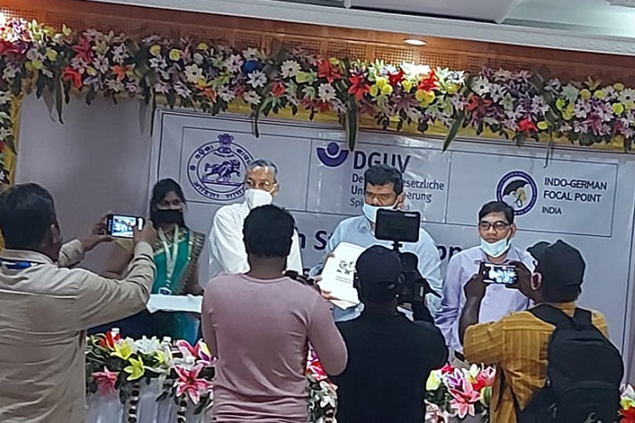 Recent accidents and fatalities involving industries in States like Andhra Pradesh, Gujarat and Odisha, have brought into focus the need for awareness on safety, health and social protection.
A workshop on the "Importance of Occupational Safety, Health and Social Security in Industries" was organized in Rourkela in the Indian State of Odisha on 24 February 2021. The event was organized by the Indo-German Focal Point, with strong support of Collectorate Sundargarh and the German Social Accident Insurance (DGUV).
Some strong figures were presented during the event:
| 2019 | Industrial Accidents | Fatalities | Road Accidents | Fatalities |
| --- | --- | --- | --- | --- |
| India | 4,000 | 500 | 465,000 | 151,000 |
| Odisha State | 537 | 40 | 11,500 | 5,330 |
340 million work accidents worldwide every year
160 million occupational diseases worldwide every year
2.8 million deaths caused by accidents or work related health every year
Every 15 seconds, Someone Dies Due to Work Conditions
The economic cost of poor safety and health at work
Occupational accidents and diseases not only bring miseries to families but entail huge loss of economic output and wealth that could otherwise be used for employment, investments and productivity gains. The International Labour Organization (ILO) has estimated that almost four per cent of global Gross domestic product is lost every year due to poor occupational safety and health (OSH). A report by the International Social Security Association (ISSA) has shown that 76 per cent of companies estimate that additional investments in OSH would reduce (52 per cent) long-term company costs, or be cost neutral (24 per cent).
Awareness raising in India
The Indo-German Focal Point has with the support of the DGUV and its members in the construction, electricity, logistics and trade sectors, as well as State Administrations, organized awareness raising activities for workers and industries across India. Activities include workshops, symposiums, conferences, street plays and a song video contest. It has also been instrumental in the translation of the translation of the Vision Zero Guide in Hindi.
Vision Zero during COVID-19
The Sundargarh District in Odisha is home to the Rourkela Steel Plant, one of the largest in the country, but also flourishing small and medium-sized companies. The importance of safety and health, and also social security, has gained tremendous importance during the COVID-19 pandemic, in particular as companies need to follow strict guidelines post-lockdown. The Vision Zero 7 Golden Rules and Guides have proved to be valuable tools for companies and organizations to enhance their safety and health measures in this regard.
This article builds on a press note by the Indo-German Focal Point.
FURTHER READING
VIEW ALL NEWS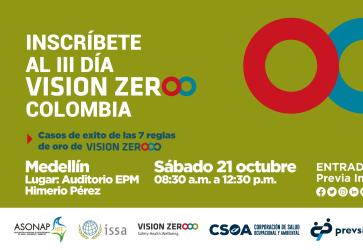 Promuevo y agito la bandera de Vision Zero en América Latina César Augusto Herrera Salgado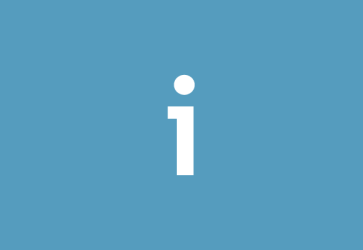 International Social Security Association, Switzerland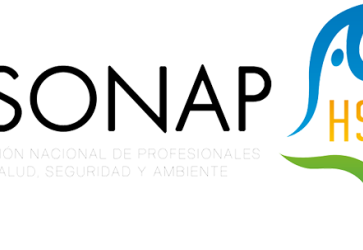 International Social Security Association, Switzerland