Webinar, Virtual, 27 Apr 2022
ISSA Webinar: Vision Zero and well-being at work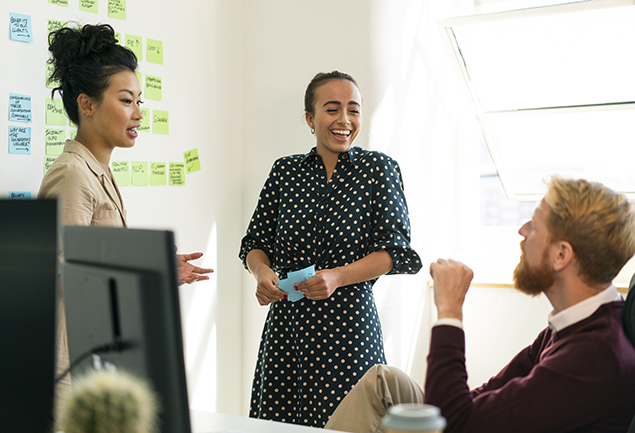 Wednesday, 27 April 2022, 15:00−16:30 (UTC/GMT+2 or CEST)
Languages: Simultaneous interpretation in English, French, German and Spanish (Simultaneous interpretation – Frequently asked questions)
A new teleworking and digital reality characterizes the world of work today. Millions of workers and their companies have adjusted to working from home. The physical location of work has become more flexible, but new challenges have emerged in this context, for instance mental health concerns have increased in the field of occupational safety and health. The factors affecting a worker's health and safety clearly go beyond the physical workplace.
As the ISSA's Vision Zero Strategy clearly calls for an integrated approach to safety, health and well-being at work, this webinar will address the well-being aspects at work that will support the promotion of a prevention culture.
Psycho-social factors have a significant impact on productivity and the organisation's performance. A holistic approach to supporting the mental health of workers and addressing psychosocial factors can in turn have a positive return on occupational safety and health (OSH) investment.
Join us for this ISSA Webinar that will discuss good practices and strategies to promote well-being at work and to ensure a safe and healthy working environment for all, in line with the Vision Zero Strategy.
Speakers
| | |
| --- | --- |
| | Barbara Huber, Occupational Psychologist, Vocational Training, Austrian Workers' Compensation Board (AUVA), Austria |
| | Pernille Thau, Department Manager, Human House, Denmark |
| | Lars Tornvig, Director, East region, Human House, Denmark |
| | Titilola Hameed, Professor, Lagos Law School, Nigeria |
| | Dr Alejandro Morales Freire, Doctor, Occupational Health, Pontifical Catholic University, Chile |
This webinar will examine the following questions:
What is well-being at work?
What do workplaces do to promote the well-being of their employees?
What are the most effective strategies for social security organisations to address well-being at work?
Agenda
Welcome by Marcelo Abi-Ramia Caetano, Secretary General, International Social Security Association (ISSA)
Introduction by the moderator
Case experience from AUVA: Well-being at work – Social, emotional and cognitive demands
Case experience of Human House
Country experience from Nigeria
Country experience from Chile
Q&A – Discussion
Next steps & conclusions
| | |
| --- | --- |
| | Moderated by Bernd Treichel, Senior Officer in Social Security (Prevention), Social Security Development Branch, ISSA |
Practical information
The webinar is open to delegates of ISSA member organisations and invited institutions without registration fee, and to all the Vison Zero supporters.
Presentations