28 Apr 2023 | World Day for Safety and Health at Work 2023
A world without accidents, diseases or harm at work is possible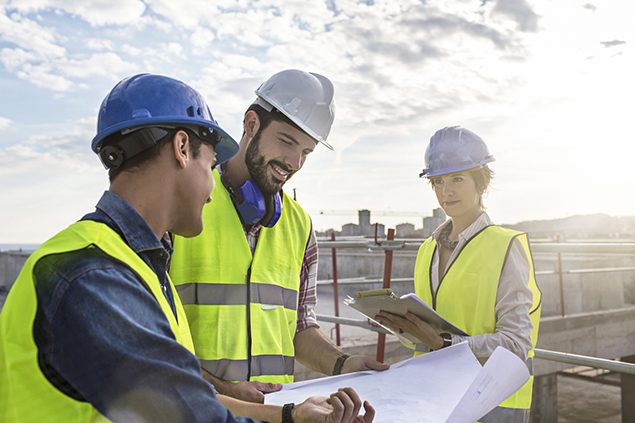 The Vision Zero strategy helps drive global efforts to promote a safe and healthy working environment. Every worker has a right to return home safe and healthy. Occupational safety and health is a fundamental principle and right.
The World Day for Safety and Health at Work on 28 April 2023 marks the milestone that the International Labour Conference decided to include "a safe and healthy working environment" in the International Labour Organization's (ILO) framework of fundamental principles and rights at work.
The International Social Security Association (ISSA) welcomes this development, as it puts prevention high on the international agenda. However, this is not enough. International Conventions need to be implemented, and therefore, the message must reach the workplace. Social security institutions play a key role in implementing occupational safety and health prevention efforts at the workplace, as they are in close contact with their insured persons and support employers in their efforts to provide a healthy working environment.
Vision Zero supports the creating of safe and healthy workplaces
The success of ISSA's global strategy – Vision Zero – to improve safety, health and well-being at work, provides a wealth of knowledge, tools and communication approaches to help implement the vision of safe and healthy workplaces. Vision Zero is a driving force to improve occupational safety and health directly at the workplace. It supports all sizes of businesses through its seven golden rules. It engages with organizations and companies worldwide to systematically help reduce occupational accidents and diseases by investing in a healthy and motivated workforce.
"The World Day for Safety and Health at Work reminds us that a safe and healthy environment at work is a fundamental right, and with the Vision Zero strategy we work to make that a reality," says Marcelo Abi-Ramia Caetano, ISSA Secretary General.
Seven Golden Rules
To promote a more systematic and integrated approach to prevention in the workplace, the Vision Zero strategy builds on the Seven Golden Rules:
Take leadership – demonstrate commitment
Identify hazards – control risks
Define targets – develop programmes
Ensure a safe and healthy system – be well-organized
Ensure safety and health in machines, equipment and workplaces
Improve qualifications – develop competence
Invest in people – motivate by participation
Vision Zero Toolbox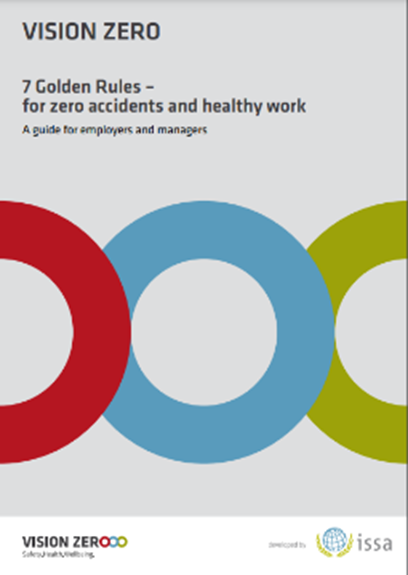 To support employers and managers to continuously improve the safety, health, and well-being at workplaces, the ISSA has developed a guide for employers and managers based on the Seven Golden Rules. This guide is complemented by numerous other guides that address specific sectors, such as agriculture, construction, electricity or mining, as well as small businesses.
Furthermore, the Proactive Leading Indicators to Measure and Manage safety and health at work provide a benchmarking tool that allows companies and production sites to compare and analyse their performance in safety, health and well-being. The latest additions to the toolbox include the Vision Zero Guide to Protect the Environment and our Future, as well as the Vision Zero and Wellbeing at Work Guide.
Access all Vision Zero guides free of charge.
The Vision Zero strategy compliments the concise and practical knowledge delivered through three sets of ISSA Guidelines: Workplace Health Promotion; Prevention of Occupational Risks; and Return to Work and Reintegration.
Further information about the ISSA's Vision Zero strategy can be found at www.visionzero.global. The website provides background information, training materials and a form by which interested companies and organizations can pledge their support for and become actively engaged with Vision Zero.