29 Oct 2021
Workplace Health Promotion in Malaysia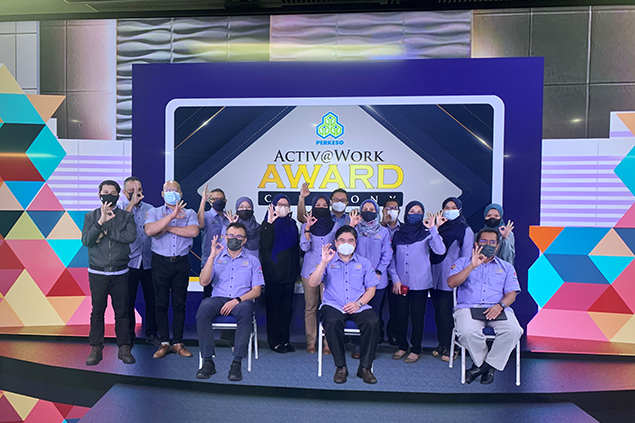 The Vision Zero Webinar Series III: Workplace Health Promotion was organized by the Social Security Organization (SOCSO), Malaysia on 21 October 2021, and focused on the challenges of implementing workers' health promotion during the COVID-19 pandemic.
It emphasized prominently the importance of creating healthy a workplace setting, as well as sharing knowledge and experience in prevention of non-communicable diseases (NCDs) among workers through active participation of the employers. The webinar also provided guidance to employers and the management of organizations in creating a healthy culture at work, for healthier and productive workers. This was an inspiration for employers to introduce and implement healthy workplace initiatives.
More than 500 participants representing national organizations, governments, social security organizations, employers and workers' organizations, academia and occupational safety and health (OSH) professionals called for a global Vision Zero approach to reduce work-related accidents and diseases and promote safety, health, and wellbeing.
Dr Edrin Nazri Bin Abdul Rasib, Head of Prevention, Medical & Rehabilitation Division in SOCSO, share a comprehensive overview of achievements over the last half century. He brought forward data on non-communicable diseases in Malaysia and guidance on how to mitigate NCDs and keep employers and employees healthy, while bringing forward SOCSO in connection with the COVID-19 pandemic.
Good practices of workplace health promotion to build mental health resilience were brought to the table by Dr Chan Yanjun, Medical Director of International SOS, Malaysia. He covered challenges involved in preparing health and safety strategies and developing policies, carrying out risk assessments, and liaising with regulatory authorities in order to ensure compliance with mandatory regulations.
At the end of the webinar, there was a session to honor and celebrate the winners of Activ@Work Challenge which was held from July to September this year. The challenge, organized by SOCSO in collaboration with Bookdoc, aimed to encourage employers to help their employees to stay active and proactive, despite working from home during this pandemic!
A total of 192 companies and 31,130 employees participated in the Activ@Work Challenge 2021.
Congratulations to all the participants and the winners of the various award categories for contributing to active and healthy working lives.