08 Dec 2022
Vision Zero – No accidents and occupational diseases for farmers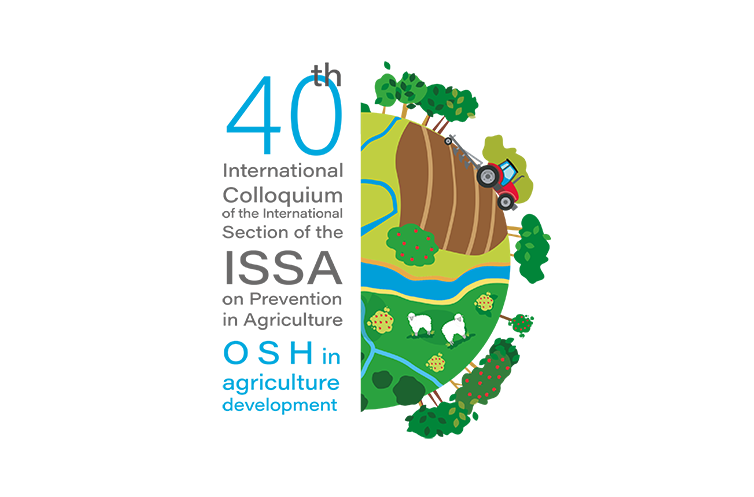 On 22 and 23 September 2022, the hybrid 40th International Colloquium of the International Section of the ISSA on Prevention in Agriculture took place at the Headquarters of the International Fund for Agricultural Development (IFAD) in Rome, Italy.
The Colloquium was organized by the International Section of the ISSA on Prevention in Agriculture in cooperation with IFAD and the Agricultural Social Insurance Fund (Kasa Rolniczego Ubezpieczenia Społecznego – KRUS) from Poland.
The Colloquium raised awareness of the threats and opportunities that are connected to agricultural development and familiarized the participants with socio-economic aspects of prevention and how to strengthen social inclusion.
The Colloquium provided an opportunity to present recent achievements and highlight good practices regarding various aspects of prevention in agriculture, including the following topics:
Vision Zero and social inclusion in agriculture development
Economic and environmental determinants of prevention
New technologies and digitalization in agriculture
Return to work (including post-COVID-19 approach)
Safe farm without wellbeing?
Responding to the agreed measured in the Memorandum of Understanding between International Social Security Association (ISSA) and IFAD on extending social protection to rural areas, the Colloquium discussed the latest measures aimed at improving safety, health at work and well-being of a farmers and their families. As farmers are exposed to a number of risks during their daily duties or routine activities, compliance with the regulations and rules of occupational safety and health are crucial. The Seven Golden Rules of Vision Zero, as well as the Vision Zero Agriculture Guide for individual farmers and the Vision Zero Agriculture Guide for Companies provide a roadmap on how to address these risks and carry out safe farming.