VISION ZERO DAY IN COLOMBIA!

International Social Security Association, Switzerland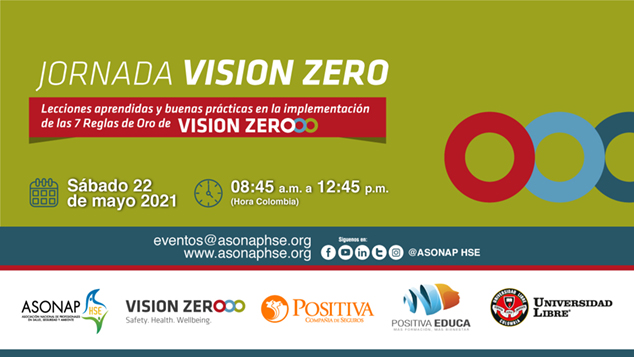 Lessons learned and good practices in implementing the 7 Golden Rules
Time 08:45 – 12:45 Colombian Time
Participation is free
To view the agenda please click here.
This event is organised by the Asociación Nacional de Profesionales en Salud, Seguriad y Ambiente (ASONAP) of Colombia.
To participate please contact eventos@asonaphse.org
MORE EVENTS
VIEW ALL EVENTS