17 Dec 2020
Vision Zero Campaign launched Virtually in Punjab for the Health, Safety and Wellbeing of Workers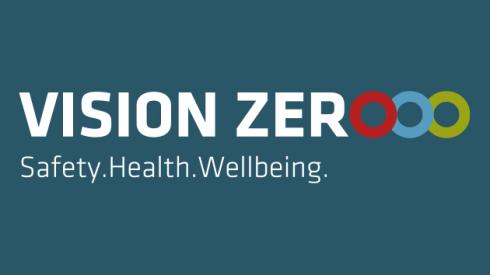 Today the Vision Zero Campaign was launched in Pakistan through a virtual event. The event was organised by the Saeed Ahmed Awan Centre for Improvement of Working Conditions and Environment (SAA-CIWCE), Labour and Human Resource Department (L&HRD) of the Government of Punjab in collaboration with Deutsche Gesellschaft für Internationale Zusammenarbeit (GIZ), working on behalf of the German Federal Ministry for Economic Development and Cooperation (BMZ). The global concept of Vision Zero was introduced formally in Punjab through this event. It will be further promoted through a Punjab-wide multimedia campaign. More than 200 participants virtually joined the event from Islamabad, Karachi, Lahore, Germany and Sweden.
Vision Zero is a global campaign launched by the International Social Security Association (ISSA). This transformational approach integrates the three dimensions of safety, health and well-being at all levels of work. It seeks to engage organisations worldwide to cut down on occupational accidents and diseases by building a strong prevention culture that focuses on investing on the health and motivation of workers.
The event was inaugurated by Punjab's Minister of Labour, Mr Ansar Majeed, who is also the Ambassador for Vision Zero in Pakistan. While inaugurating the event Mr Majeed said, "Vision Zero does not only have a bright future in Punjab but throughout Pakistan". He further committed on behalf of the Government of Punjab that they will continue to take every possible action for the safety, health and wellbeing of workers. The concept of Vision Zero, he added, is aligned with the Health and Safety Act, 2019, Pakistan.
The First Secretary, German Development Cooperation, Ms Marion Pfennigs, graced the event with her presence. She expressed her gratitude and said that it is a moment of great pleasure for her to see this safety approach being put into practice through a successful collaboration between the Government of Punjab and Deutsche Gesellschaft für Internationale Zusammenarbeit (GIZ). The German Federation is happy and keen on continuing its support to the Government of Punjab in improving Occupational Safety and Health conditions for Pakistani workers towards 'safer environments with reduced accidents that will promote safe and motivated workers; supporting increased productivity'.
The Director of SAA-CIWCE, Mr Rao Nasir, elaborated on the role of SAA-CIWCE and ensured smooth implementation of the Vision Zero concept in Pakistan with the cooperation and support of both public and private sectors industry. Mr Muhammad Mujahid, Environmental Health & Safety (EHS) Officer, SAA-CIWCE, then took the virtual audience through the journey of Vision Zero that led to this event in Pakistan.