11 Dec 2018
Vision Zero reaches 3000 supporters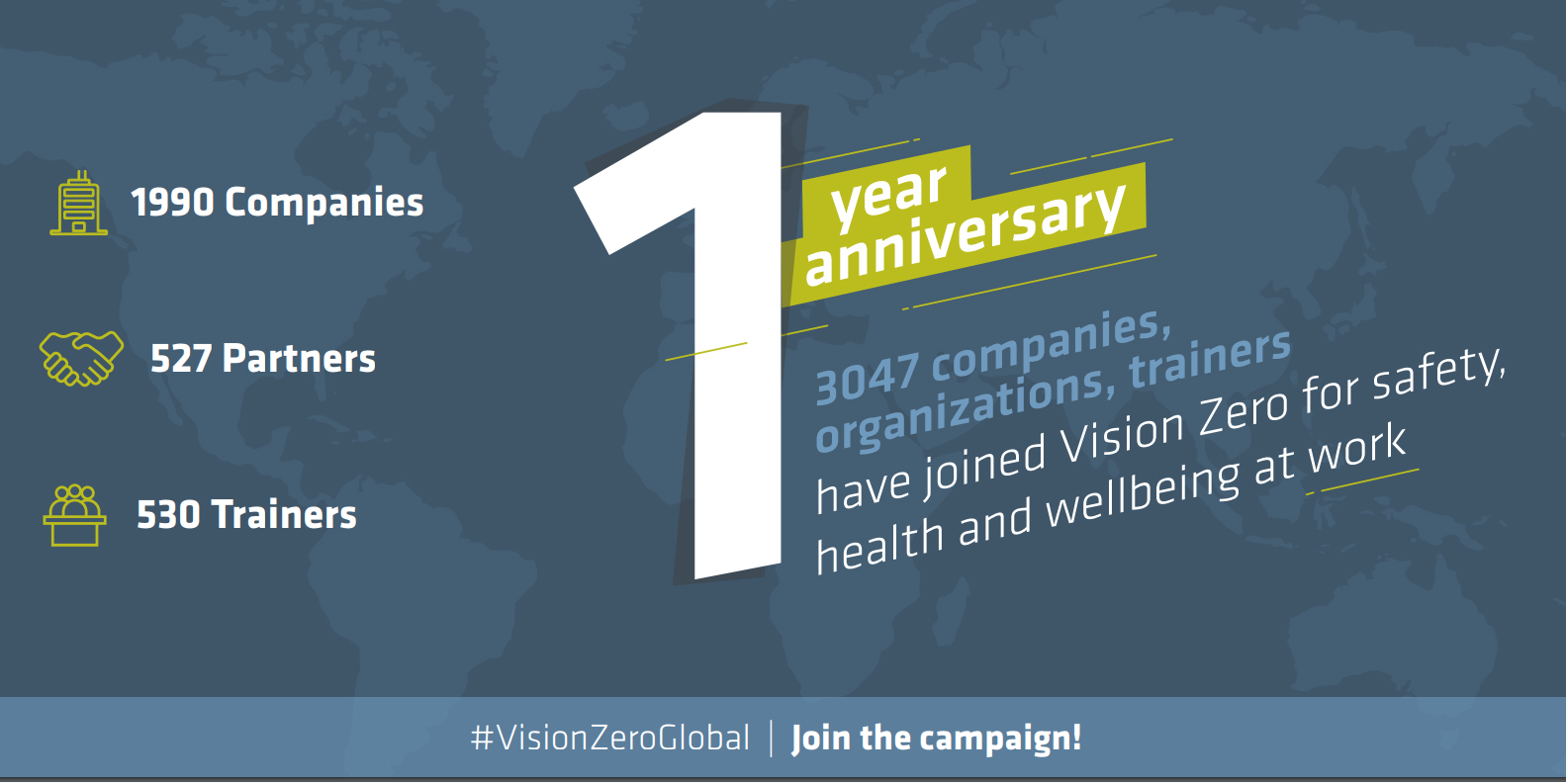 In just over a year, the Vision Zero campaign has reached the milestone of more than 3000 supporters. Since the launch of the global campaign to promote safety, health and wellbeing at work during the XXI World Congress for Safety and Health 2017 in Singapore in September 2017, a number of regional and national launches have contributed to building a broad and strong Vision Zero community.
Since September 2017, the Vision Zero campaign is spreading across the world and now covers all regions with the Asian launch in Thailand, the European launch in Germany, the Eurasian launch in the Russian Federation, the African launch in Côte d'Ivoire, the North American launch in the United States,  the Latin American launch in Colombia, and also a launch in Australia.
There have been many national launches and events around the world, including the most recent national Vision Zero launch in Tokyo, Japan on 20 November 2018. The next national Vision Zero launch will take place in Lusaka, Zambia on 14 December.
To date, almost 2000 companies, over 500 national, regional and international organisations and over 500 occupational and safety and health trainers have signed up.