26 Sep 2018
Australia joins growing list of national launches for Vision Zero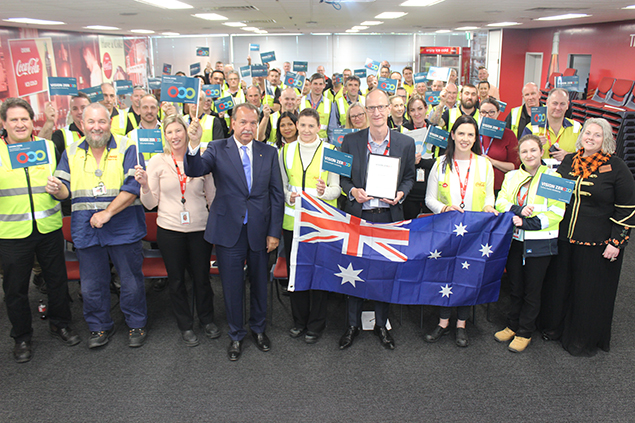 Australia is the newest country to participate in a national launch of the Vision Zero campaign, joining the ranks of successful country launches and events in Argentina, Denmark, Mongolia, Nigeria, Pakistan, and Singapore, in addition to launches on all continents and the global launch one year ago.
The Australian Vision Zero launch was held in Brisbane on the 22 August 2018 at the Safety Governance in Practice conference organized by the Australian Institute of Company Directors in partnership with Manage Damage Pty, one of our Vision Zero partners in Australia.
An Australian Vision Zero Business Network, with its own LinkedIn Group, was set up in connection with the launch and 64 Australian companies have joined the campaign so far. One of them is Coca Cola Amatil, one of the world's larger bottlers of The Coca-Cola Company. Its Group Head of Health and Safety, Jon Baker, is our Vision Zero Profile of the month.
The series of launches at national and regional level demonstrates the efforts and commitments of Vision Zero companies and partners to the principles of the campaign as expressed in the Vision Zero Guides, sharing the belief that all accidents, diseases and harm at work are preventable.