29 May 2018
Safe Youth Day in Singapore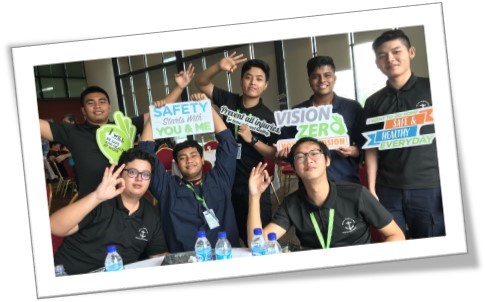 In response to the Vision Zero campaign's call for support of the ILO's World Day for Safety and Health (SafeDay) on 28 April 2018, the Workplace Safety and Health Council (WSHC) of Singapore got together with the Institute of Technical Education (ITE) and organised a Safe Youth Day. In addition, a SafeJam event was organised by the Singapore WSH Youth Champions.
SafeDay 2018 focused on improving the safety and health of young workers, fully in line with the Vision Zero campaign's aim for a world of work based safety, health and wellbeing. The International Social Security Association therefore called on the many Vision Zero companies, organizations and occupational safety and health (OSH) trainers  to support SafeDay.
The Safe Youth Day event saw about 120 students from the 3 ITE campuses and WSHC's youth champions coming together to learn about safety and health in a fun-filled atmosphere.  Activities included games, focus group discussions and individual reflections to reinforce the safety and health message in the next generation workforce. 
SafeJam Singapore was a design thinking platform for youth aged 15 to 35, to come together to discuss, share solutions and build "prototypes" to improve workplace safety and health. Young people from varying backgrounds, i.e. from full time students to young working adults participated. Wrapping up the SafeJam Singapore session, the youths put forward the following ideas:
Mandate safety and health orientation training for all new young workers;
Develop and implement a work safety and health experiential learning programme;
Develop a Safe Youth Guide App;
Organise and host a Youth WSH campaign
Check out the videos from the events: