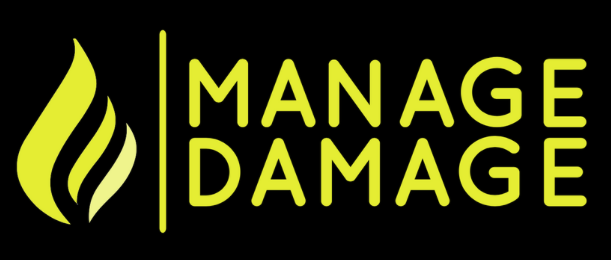 Ms Jillian Hamilton,
Managing Director, Manage Damage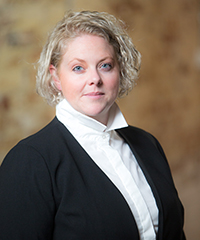 "We joined Vision Zero to be part of a global movement where the value of every life is equal. Vision Zero helps nations to put safety on the agenda either for the very first time; or confirms the intentions of a more established nation in their journey on safety.
We think Vision Zero is most appropriate today with our globalised supply chains of people, products and services - what we consume matters to us & that people are producing in a safe & ethical manner is key to sustainability. "
The
Manage Damage
is an Australian Risk Management Advisory Firm that saw the need to approach safety & risk in a new way.
The result is
Risk Dollarisation®
The Financial Approach to Non-Financial Risk - where the true cost of business risk is quantified by its damage cost which creates an environment where it is marked, measured and managed.

Mr Ehi Iden,
Chief Executive Officer, Occupational Health and Safety Managers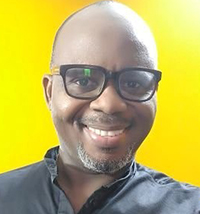 "Vision Zero is not only a campaign but a movement for improvement. During its launch in Singapore in 2017, I made a moral commitment to sign up and advocate for this campaign across Africa where Enterprise and National launches are now happening. Vision Zero is a tool for business sustainability, productivity and profitability. The Vision Zero 7 Golden Rules are applicable and adaptable to virtually all conditions. As a Vision Zero Advocate, I stand for ZERO Harm."
The
Occupational Health and Safety Managers
(OHSM) of Nigeria is designed to support organisations from recruitment to retirement, conducting health assessment, surveys, health, safety and wellness training and safe workplace interventions.
OHSM offers pre-employment health and fitness medical examination, food handler's health assessment, chemical handler's examination, drug and alcohol testing and Occupational Health Advisory services.

Ms Ursula English,


Vice President of Boeing Defense, Space and Security Total Quality, The Boeing Company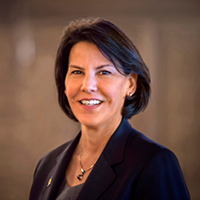 "Boeing cares about the safety and well-being of its employees and is committed to a workplace where every person who works at or visits our property leaves each day as healthy as when they arrived. We support Vision Zero and the continued effort to find and share proactive solutions to prevent workplace injuries and incidents."
Boeing
is the world's largest aerospace company and leading manufacturer of commercial jetliners, defense, space and security systems, and service provider of aftermarket support. As America's biggest manufacturing exporter, the company supports airlines and U.S. and allied government customers in more than 150 countries. Boeing products and tailored services include commercial and military aircraft, satellites, weapons, electronic and defense systems, launch systems, advanced information and communication systems, and performance-based logistics and training.

Mr Jon Baker,
Group Head of Health and Safety, Coca-Cola Amatil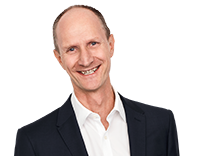 We joined Vision Zero as it is aligned with the Amatil approach to safety with its focus on leadership and worker engagement, hazard and risk management. We see Vision Zero as a positive catalyst for change and believe that through our participation we can share, learn and move closer to the Amatil vision of zero workplace injuries and illnesses.
Coca-Cola Amatil (CCA)
is one of the largest bottlers and distributors of alcoholic and non-alcoholic ready-to-drink beverages in the Asia-Pacific region and one of the world's larger bottlers of The Coca-Cola Company.
Coca-Cola Amatil (CCA) operates in six countries – Australia, New Zealand, Indonesia, Papua New Guinea, Fiji and Samoa and has a proud history as a local manufacturer, with a focus on food and beverage products, pushing boundaries, blazing trails and creating possibilities, for more than 100 years.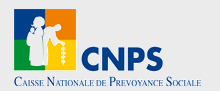 Mr Denis Charles Kouassi,
Director General, Social Insurance Institute - National Social Insurance Fund, Côte d'Ivoire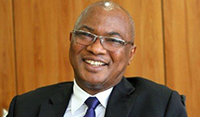 "I salute the Vision Zero campaign, which proposes concrete, adaptable and flexible solutions. The question of reducing professional risks through an ambitious prevention policy that takes into account the wellbeing of workers must be approached through the development strategy of each institution and company. Management must engage but success can only be guaranteed through the involvement of all workers. On this point, Vision Zero comes to accompany the social security institutions in their prevention strategy."
The
National Social Insurance Fund
(CNPS) of Côte d'Ivoire manages the obligatory social insurance scheme of the private and related sectors. It is also involved in the field of health and social action. The CNPS employs 1300 people across the country. Over 36,000 employers with more than 780,000 employees are covered.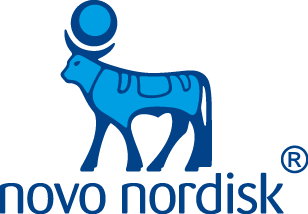 Ms Tina Kierbyholm,
Health and Safety Coordinator in Product Supply, Novo Nordisk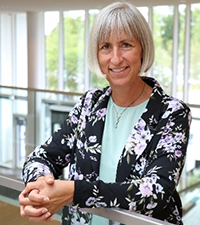 "We like Vision Zero because it addresses Health and Safety holistically and involves the employees in a new and engaging way. Vision Zero is a process where no harm due to work throughout the entire working life is a leading star and not a KPI."

Product Supply is the production division in Novo Nordisk A/S with ~14.700 employees worldwide. Product Supply is responsible for the supply of all marketed and phase III development products within the treatments of Diabetes, Haemophilia, Growth disorders, Obesity and Menopause.

Mr Lars Hoffmann,
Head of Safety at Siemens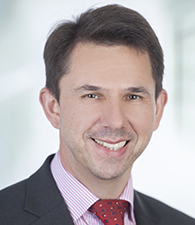 "Everyone should be able to rely on a safe working environment at all times so that they can return to their family and friends healthy and safe. Caring for people and the environment is a commitment that goes beyond profit. Siemens takes this social responsibility for occupational health and safety very seriously. Vision Zero starts with those who hold responsibility, but it can only become a living culture if everyone contributes."

Siemens is a global powerhouse positioned along the electrification value chain – from power generation, transmission and distribution to smart grid solutions and the efficient application of electrical energy – as well as in the areas of medical imaging and laboratory diagnostics. Siemens has around 377,000 employees in more than 200 countries/regions.

Mr Hans-Horst Konkolewsky,
ISSA Secretary-General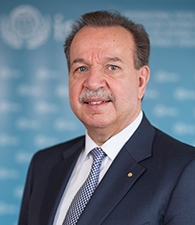 "While it is important to further reduce accident risks we strongly believe that in todays' complex and demanding world of work companies need to focus more on health risks including those that negatively influence people's wellbeing. A workplace without accidents, diseases and harm is only possible if both the safety, health and wellbeing of people is properly looked after".