04 Sep 2019
Vision Zero soars to 6300 supporters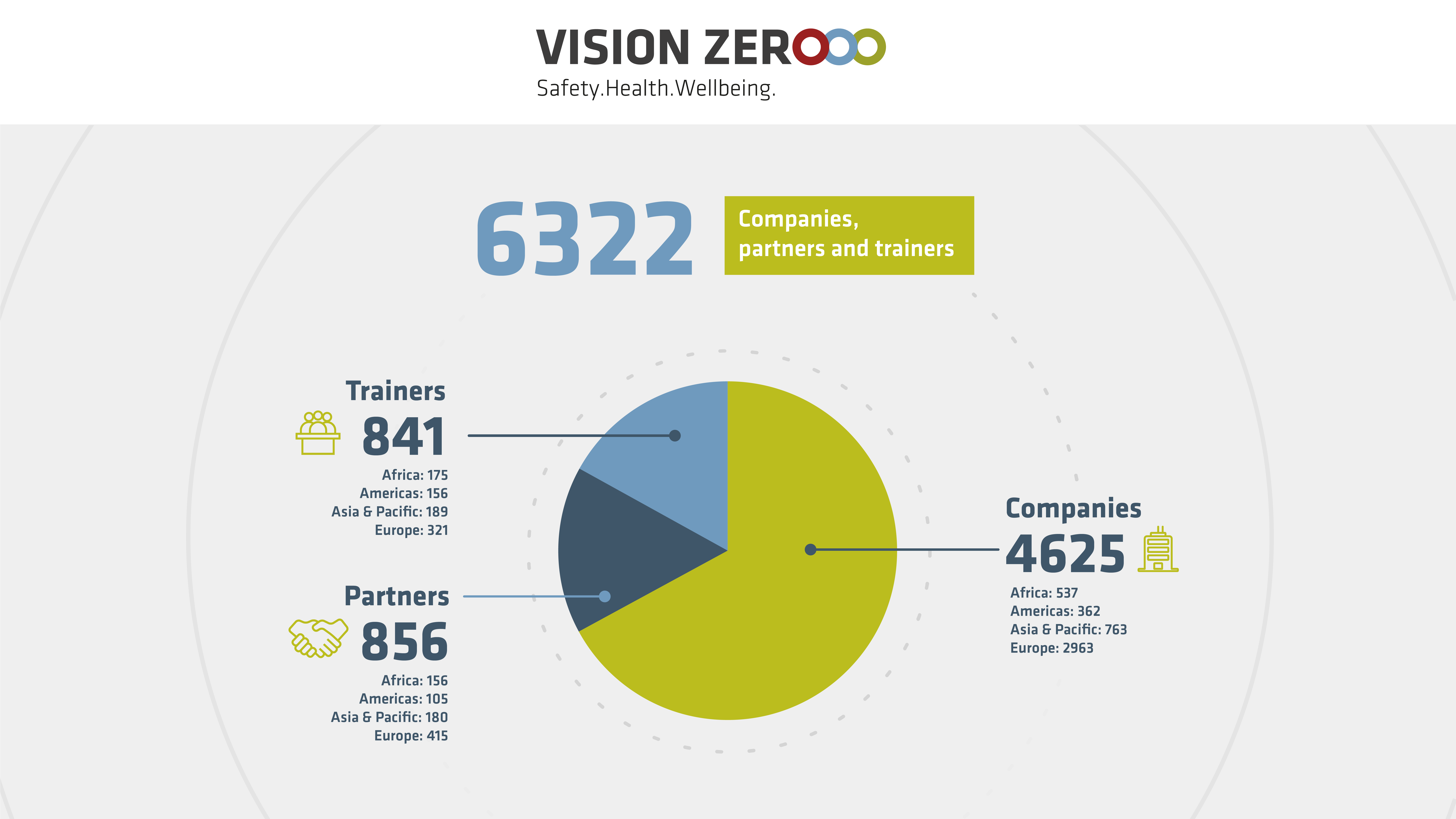 In the last six months, the number of Vision Zero supporters has soared from 4000 to over 6300 companies, organizations and occupational and safety health trainers.
With key events such as the ISSA Conference on Vision Zero and Innovation in Prevention at the A+A in Germany and the Vision Zero Summit in Finland, both taking place in November, the figures are likely to rise more during the last months of 2019.
Europe, particularly pushed by a big interest in Russia, has the largest number of supporters. Other regions are also very active, and in Africa and Asia a number of important events are organised this year. Now in September, Vision Zero will be visible at the important OSHAfrica 2019 event in South Africa.
See: list of events