19 Jul 2019
Vision Zero: the key role of the trainers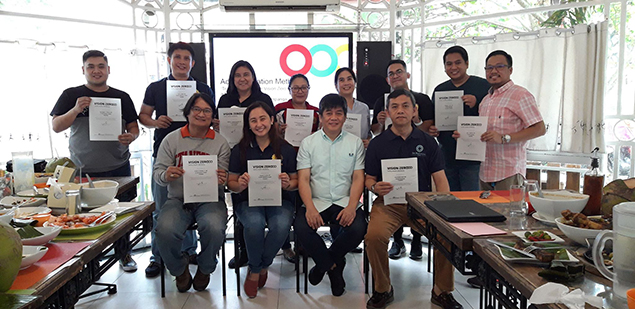 More than 760 Vision Zero trainers in 100 countries play a key role in building awareness and knowledge about the 7 Golden Rules to build a workplace based on safety, health and well-being.
Vision Zero is a global community of companies, organizations and individuals that believe in a world of work without accidents, diseases and harm. The campaign has spread with great speed across all continents, building on its easy to use manuals that can be adapted to any organization and workplace.
The Vision Zero trainers play a key role, as they can organize trainings and workshops to help institutions implement the 7 Golden Rules of the Vision Zero campaign. Recently, Dr Rogelio Dazo Jr from the Philippines organized the 1st Adult Education Methods "Training methods for Vision Zero workshops a tool for trainers" in Clark Pampanga.
"I am a Vision Zero advocate in the Philippines and I want to build up a community of advocates in my country", said Dr Dazo.
At the beginning of 2019, a first "Training the trainers" workshop was held in Geneva, Switzerland, and in August-September, the Social Insurance Institute - National Social Insurance Fund of Côte d'Ivoire will organize a major internal training in the aim to assist 900 companies with more than 100 employees in the country to take action in terms of safety, health and well-being at work. In Malaysia, a training programme to fight commuting accidents achieved great results.
These are examples of training activities under the umbrella of the Vision Zero campaign that lead to concrete improvements in the safety, health and well-being of workers.
Do you want to become a Vision Zero trainer?