15 Mar 2019
Successful Vision Zero Conference and Contest in India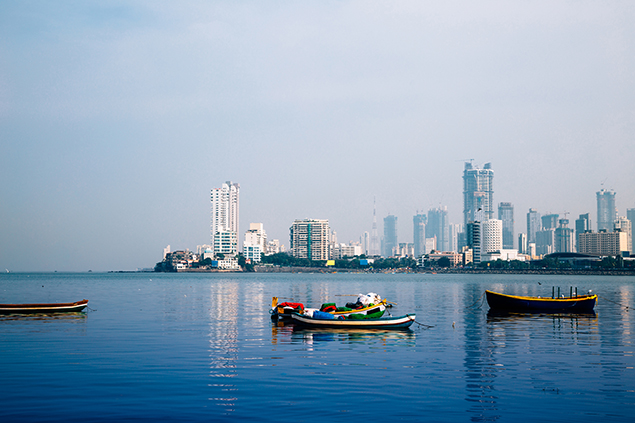 The recent International Vision Zero Conference on Occupational Safety and Health – From "Problems to Solutions" in Mumbai, India, gathered around 1 500 prevention experts and renowned speakers from around the world. A significant highlight of the event was handing out the Prize of the Indian Safety Song and Video Contest 2019.
During the three-day conference, a multitude of different sessions were organized around the theme of achieving safety, health and wellbeing at work, in line with Vision Zero principles. Some 1 500 experts and almost 100 speakers from 11 countries (Germany, Switzerland, India, United States, United Kingdom, China, Malaysia, Turkey, Russia, Italy and France) participated. Among the international companies represented were Siemens, Bosch, Larsen &Toubro, Unilever and Godrej.
The event was organized by the Directorate General Factory Advice Service and Labour Institutes (DGFASLI) under the Indian Ministry of Labour and Employment, the German Social Accident Insurance (DGUV), the Indian Institute of Technology Bombay with strong support from the International Social Security Association (ISSA), notably its sections on prevention in the construction sector (Prof. Karl-Heinz Noetel, President), for electricity, gas and water (Mrs Martina Hesse-Spötter, Chairperson), on information for prevention (Mrs Margaret Kitt, President), prevention in the mining sector (Mr Ulrich Meesmann, President) and on prevention in transportation (Mr Janne Reini, President).
Indian Safety Song and Video Contest 2019
In the framework of this conference the Award Ceremony of the Indian Safety Song and Video Contest 2019 took place. The contest was organized by the Indo-German Focal Point, DGUV and the ISSA sections on prevention in the construction industry, and in gas, electricity and water. The contest received more than 30 outstanding productions on safety and health at work.
There were 3 prize winners:
1st Prize- Prof Shekhar Himansu, Director of School of Film & Media Sciences, KIIT, Bhubaneswar, Odisha
Name of the Video- Har Kaam Karne Waalo ko Yaad Rakhna Hai
2nd Prize- Prof Balan Sudesh, Indian Institute of Technology, Mumbai
Name of the Video- Fire Safety
3rd Prize- Mr Anand Kulkarni, Founder of Flopfilms
Name of the Video- SP Safety Song.
See the prize ceremony and winning videos:
http://indogermanfocalpoint.com/winning-videos-of-indian-safety-song-and-video-contest-2019/