28 Mar 2018
Danish Vision Zero campaign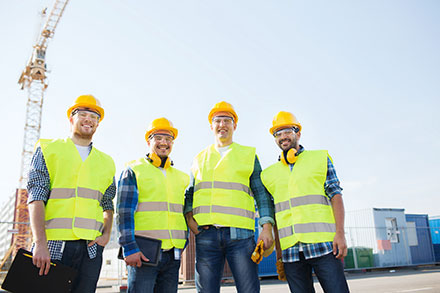 Photo: Vision Zero is about working environment must be a common task where everyone has a role to play. Photo Colourbox
In Denmark, the National Research Centre for the Working Environment (NRCWE) has started promoting the Vision Zero campaign. After a slow start, interest is growing among Danish companies, according to Pete Kines, who is a senior adviser at the centre.
The NRCWE has been involved in a project by the Partnership for European Research in Occupational Safety and Health – PEROSH – showing the value of Vision Zero. The project mapped the experiences of 27 companies in Europe, all working out from a Vision Zero perspective. The results showed that four focus areas were of particular importance: engagement, culture, communication and learning.
Pete Kines hopes that Vision Zero will grow in importance and become a regular topic in management meetings and in conversations with staff. It should become an integrated part of a business strategy. When many companies have zero tolerance strategies in areas such as environment and waste, or harassment of different kinds, it makes sense to do the same to ensure that work-related illness and accidents are prevented.
More on the work of the NRCWE on the Vision Zero campaign (in Danish):