26 Apr 2018
1500 supporters have joined the Vision Zero campaign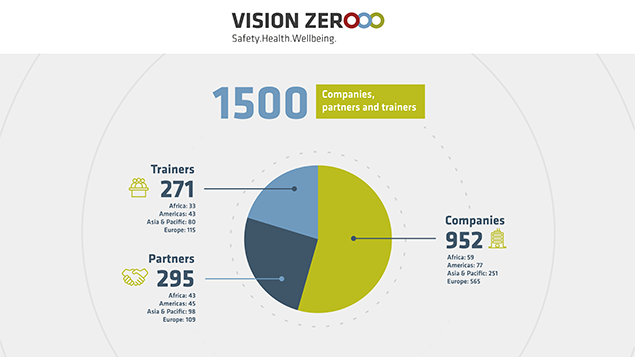 Since the Vision Zero campaign was launched in September 2017, over 1500 companies, organisations and trainers from 116 countries have signed up to the vision of a world of work without accidents and illness.
Vision Zero is the first ever, global campaign to improve safety, health and wellbeing at work. Launched at the 21st World Congress for Safety and Health 2017 in Singapore in September last year, regional launches have followed for Asia, Europe, Eurasia, this week for Africa, and next month for America. A number of national and local events are also being organised. See Vision Zero events.
Companies and organisations sign up to take part in a global effort to improve safety, health and wellbeing at work, to prevent occupational accidents, diseases and harm, and to reduce the economic burden of poor working conditions. To date, 952 companies and 295 organisations have joined the campaign.
Experienced trainers in occupational safety and health can become Vision Zero trainers, and the campaign now has trainers in 71 countries. The trainers can build on the 7 Golden Rules of the campaign, which is also a practical tool for the companies and organisations in implementing practices to ensure health, safety and wellbeing.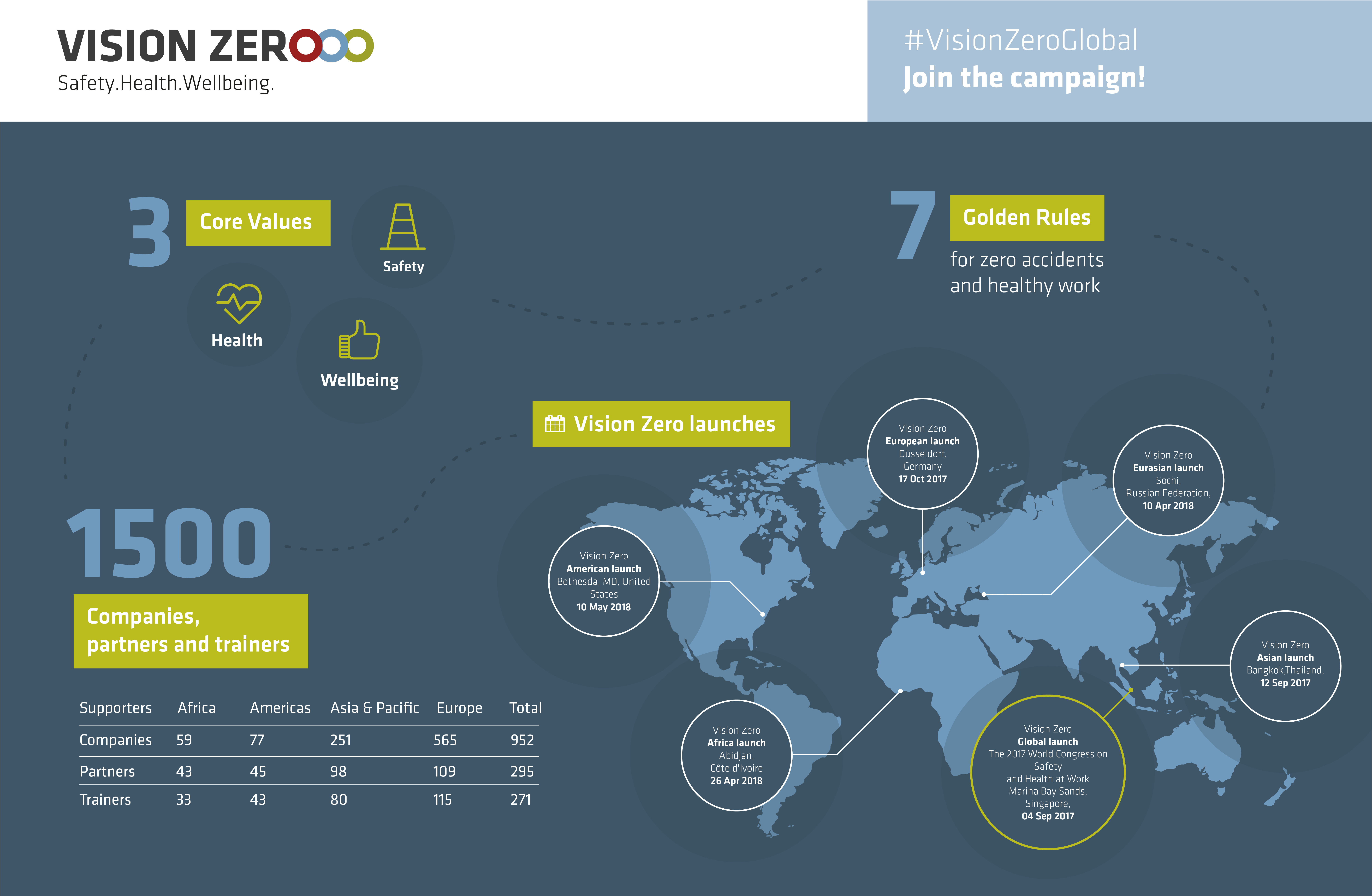 The Vision Zero campaign also has its own ambassadors:
Global: Michael López-Alegría, Cosmonaut, USA
Europe: Manfred Müller, Head of Flight Safety Research Lufthansa AG, Germany
Eurasia: Sergey Volkov, Cosmonaut, Russia
Africa: Marie Josée Ta Lou, Star Athlete, Côte d'Ivoire